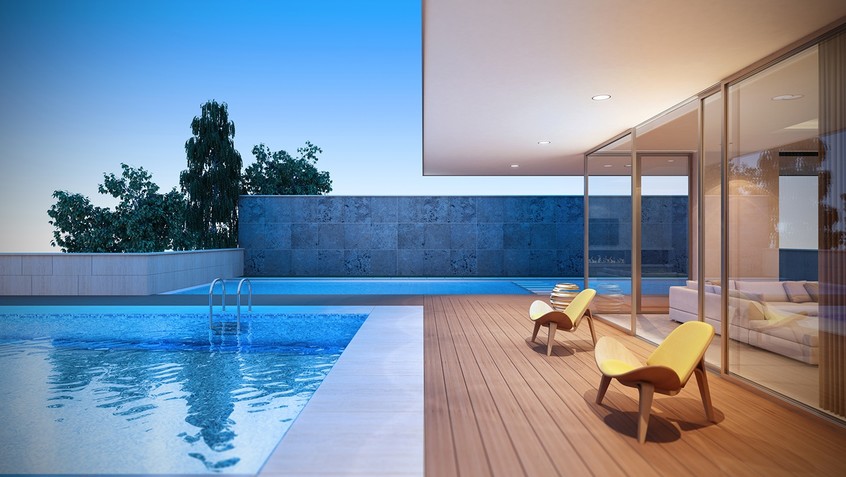 Co-owning a Holiday Home – the Right Way
For those who've already achieved the great Australian dream, the next step is surely the dream of a holiday home.
What could be better than a place on the coast to escape for a relaxing holiday break, or a rural property that serves as a bolt-hole from the city rat race?
Owning such a property may seem unachievable. But it needn't be.
By co-owning a holiday property you can still have a place to which you can escape, without the burden of purchasing on your own.
Holiday home co-ownership really makes sense. After all, you don't use a holiday home for all 52 weeks of the year. So why put all your spare cash into a home you may visit for just a few weeks a year - and be faced with all the ongoing service and maintenance costs?
Instead, you could share ownership and share those costs.
Not only that, when you and your co-owners aren't staying there yourselves, you can rent out the property to cover those costs – the concept of short-term rental is now even more viable with the rise of online sites such as Airbnb and Stayz.
But not only can a holiday home be an income source, it offers many other opportunities:
You can arrange access when it suits you through a shared calendar
You can share it with family and friends
It may enjoy capital growth
It may offer tax deductions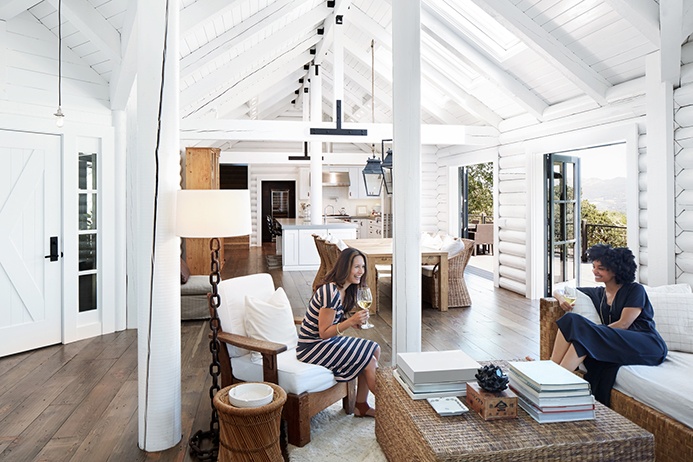 When it comes to co-ownership, whether or not you enter into a 50-50 or 25-25-25-25 split, as a different ownership ratio. One thing that is essential is that the ground rules are understood by all parties.
All owners must be aware of their rights and obligations in regard to the use, management and maintenance of the property.
With this in mind, it is essential to have:
A co-ownership agreement
An ongoing expense for a sinking fund (to cover major repairs)
A roster/calendar for use
A maintenance/cleaning
Consultation with your accountant or financial advisor
An exit strategy
Once there's good communication and co-owners understand each other's expectations regarding how the property is used, then this can help overcome problems that may otherwise arise.
Establishing an account that settles ongoing expenses which co-owners contribute funds to annually is important, such as: utilities, pay TV, rates, cleaning etc. A sinking fund also ensures there is also a kitty for repairs and maintenance or improvements in later years.
Establishing expectations around when each party will use the property i.e. shared calendar and how it will be cleaned, furnished and maintained can also avoid disputes down the track.
And as with any co-ownership agreement, is important to have an agreed exit strategy should circumstances change and one or more co-owners wishes to sell.
Remember too that co-ownership isn't just for those who dream of owning a holiday home. It may be a great alternative for those who already do.
Perhaps you already own your dream escape pad, but you just don't use it enough. Rather than paying 100 percent of the mortgage and other costs associated with the home, you could sell a portion of your property.
That way you can continue to use it, but reduce your repayments and other expenses - such as strata levies, water and council rates, management fees and maintenance costs.
Co-ownership of a holiday home can also be an option for investment. Some popular holiday locations can not only bring high returns, but also strong capital gains over time.
Remember, it's important to seek individual advice before making any co-ownership purchase says Ben Peters, Senior Financial Planner at Diamond Blue Financial Services, a boutique financial planning practice located in Sydney:
'This is an innovative new concept that will give investors a chance to own their share of a property without the commitment of a large property exposure,' he said.
So whether you are thinking about purchasing a holiday home or already own one, use co-ownership to reduce your costs and still enjoy all the benefits.