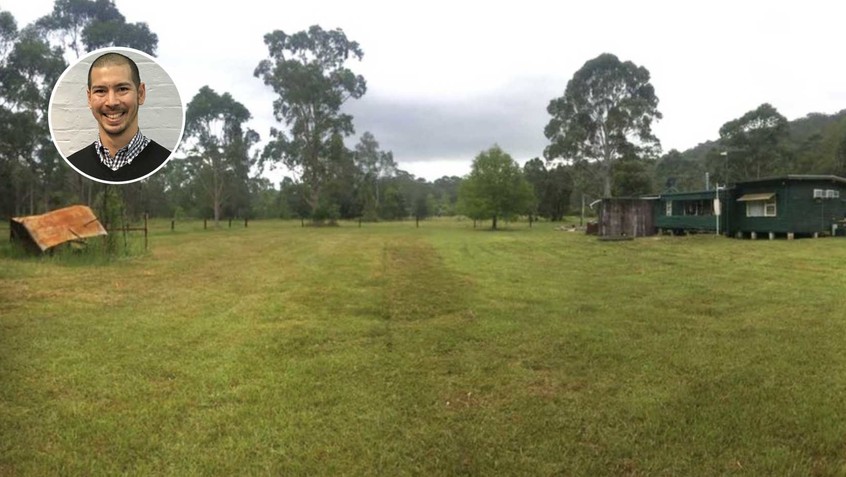 How this Sydney native co-bought a holiday home with his four friends
Dreaming of a holiday home to escape the city on weekends, Ollie Lum and four friends bought a holiday home 3.5 hours north of Sydney in Seal Rocks.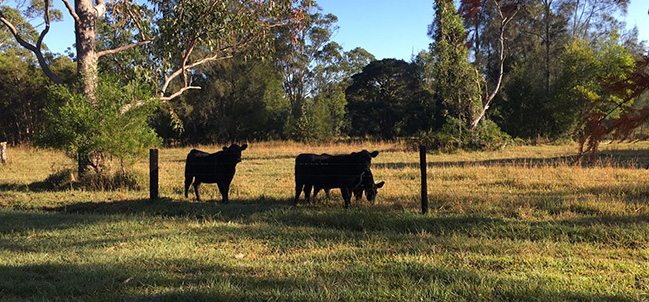 Mr Lum always saw potential in co-buying a property, first at 23 when he saw an ideal 3 bedroom property listed for $360,000 and emailed his four close friends. If they all put in $10,000, he thought, it would be enough to cover a deposit.
"But at that stage in our lives, with most of us still in University in part-time jobs, even $10,000 was tough to raise and the idea was shelved," says Mr Lum.
It wasn't until five years later when they were in their late twenties, that Mr Lum floated the idea again, with a new property. "The property ended up not being ideal, but everyone was keen to find and buy a perfect holiday retreat." says the Manly resident.
"We have a great group dynamic all playing to each other's strengths so while I suggested the idea to point everyone in the right direction, another friend got us all organised. He drew up and framework for how everything would work and a shopping list for what each of us wanted" says Mr Lum.
The framework
Each participant wrote down what they really wanted out of the holiday home. For example, one friend was an avid surfer and wanted to be 20 min from the beach, another wanted acreage to have some farm animals. The final shopping list ended up looking something like this:
100 acres
20 min from Seal Rocks beach
3 hours from Sydney
Land with a House/Cabin
Power on site
$10,000 - $15,000 deposit
Mortgage Funding (via a split loan)
Constitution (house rules)
The Constitution
This was our attempt at some basic house rules and writing out an agreement of sorts" says Mr Lum. We decided that this would be:
First and foremost it was a holiday home for us all to enjoy, a place to escape the city and spend time with each other and our families
Not an investment vehicle to make money
Wives or Partners had no vote or input in the shopping list just the five men whose names were on the title.
"We all laugh about rule 3 now, at the time there were five men, two married and one kid now there's five men, five married and eight kids," Says Mr Lum.
Finding the property
Armed with their list, the hunt began. It took a few months for the market to reveal the right opportunity, and they made an offer.
Unfortunately, their offer was declined, but that turned out to be a blessing in disguise. Mr Lum says "It really was too big for our needs at well over 100 acres with no house and more than 20 minutes from the beach".
Just a few weeks later, a better property came on the market, it was a more manageable 30 acres, with a house, close to the beach and the added bonus of lake access.
Buying as Tenants in Common
After viewing the second property they decided it suited their needs perfectly and made an offer, which was accepted. The property was bought as tenants in common with each listed with a percentage ownership of the property of 20% each.
The Deposit
Each put up $15,000 in savings to buy the property, giving them a solid deposit of $75,000 to work with. Because they had a deposit of over 20% they avoided paying lenders' mortgage insurance (LMI) and secured a split loan. Because it was split between five people, each had low manageable monthly repayments that didn't affect their lifestyle even with kids entering the equation.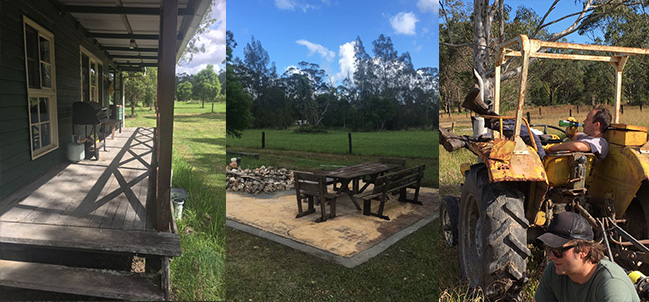 The Property
"The holiday property was purchased in 2015, and it's been the best decision we ever made as a group, we've become closer and it's enriched our lives. The kids love coming up to "The Farm" as it affectionately known. It gets us all out of the city and back to nature exactly what we wanted," says the Manly resident.
Hunting, finding and settling on the property took 5 months, all told.
The Future
"Co-ownership has helped me and my four friends enjoy a beautiful lifestyle property without worrying about servicing an expensive mortgage. Co-buying is the perfect way to enjoy a lifestyle property, it is a second home after all, and you're not going to be there all the time so why not split the costs?" said Mr Lum.
Would I co-buy again? Yes and I'm already in talks with another friend to co-buy another lifestyle property in far North Queensland.
"Co-owning a lifestyle property has been a fantastic experience for all of us and we would highly recommend it" - Ollie Lum
The Kohab platform is designed to support your through the entire co-ownership process, from connecting with co-owners, hunting for property, completing your Co-Ownership agreement, securing your home loan, insurance and more.
To find out more about how co-ownership could work for you with friends, family or other like-minded co-owners register to become a Kohab member now.