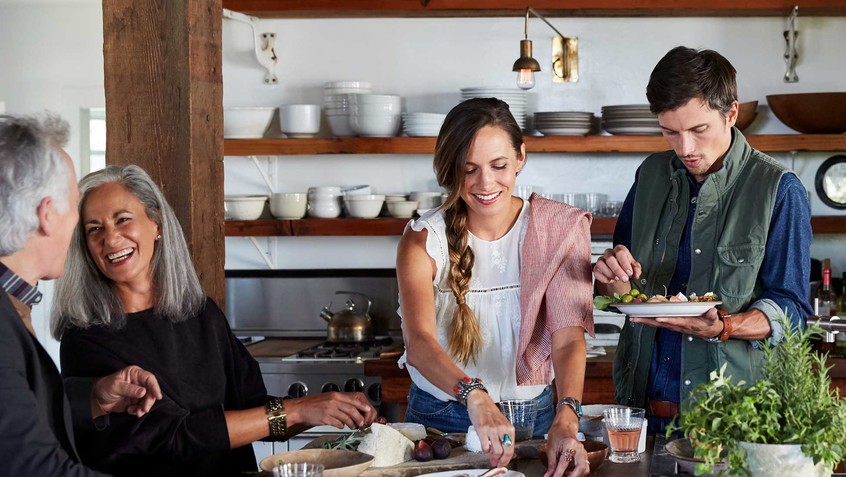 Saving the Australian Dream - Co-owning with Family or Friends
In Australia, we're obsessed with property. It's in our DNA. The expectation to own our own home like our parents did is a dream shared by everyone- but in 2018, it's a dream under threat.
Property prices are spiralling. The cost of Melbourne property has doubled over the past decade and now ranks as the 5th most expensive city in the world. Sydney currently ranks as the 2nd. With no end in sight, the dream of home ownership seems increasingly out of reach.

Traditionally young aspiring homebuyers have turned to the bank of Mum & Dad for assistance when saving for a deposit. Shouldering the entire burden may become increasingly prohibitive for parents however in the wave of ever-rising housing prices.
Thankfully, there could be a better way!
Teaming up with family and friends in a co-ownership arrangement can be a great way to establish a firm footing on the property ladder.
The idea of combining resources to take that first step into the property market may not be new – but it's a concept ready to gain greater traction as property prices continue to rise, and Kohab - a new property platform is on a mission to help Australians own together.
How Does it Work?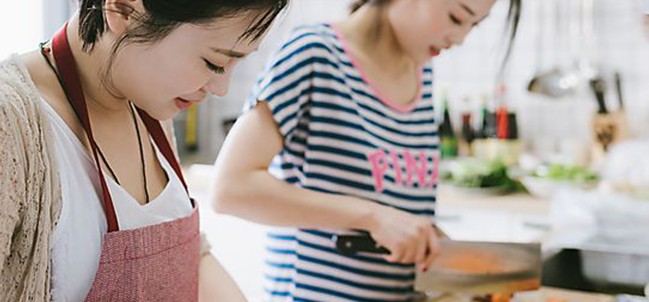 Co-buying allows you to split the purchase and statutory expenses such as stamp duty on a property (and associated costs, legal, conveyancing, etc.) making it popular with first-home buyers struggling to save for a deposit.

It also means you enter the property market sooner, increase your buying power, and reduce the ongoing financial commitments.
Kohab suggests a number of reasons why purchasing with your friends or family makes good sense:
You already have an established level of trust in an existing relationship,
You may feel more secure, knowing you have a clear understanding of the other's goals
Cutting the cost in half, thirds or quarters depending on how many people you buy with directly correlates to the size of the deposit and may even eliminate the need for an expensive LMI product. (Lenders Mortgage Insurance)
Reduction in statutory purchasing expenses, mortgage repayments and other ongoing costs.
Common scenarios of co-ownership with family and friends include:
Single children or a couple joining forces with parents, as a co-living party with co-investor.
Two parties co-living, such as young singles or flatmates looking to switch from renting to co-owning.
Siblings choosing to co-invest together.
Singles or young couples looking to get on the property ladder can also join forces with parents to invest in the house to help them get on the property ladder. The benefits for the co-investor parents is they have the added benefit of not needing to use their own house as collateral and their investment is secure with their names on the title when purchased as tenants in common. The benefits for the couple is they get on the property ladder and start to build equity much sooner.
The title ownership of the property can be split according to their separate interests and the co-living party can Part Own while paying Part Rent (on the value of the property they don't own). Making the investment for the co-investor potentially tax deductible as well as locking in any future capital gain.
"We often find adult children work hard to save for a deposit but this can take many years. The co-investment structure with support from their parents can help kick-start this journey to own a property much earlier. We also find parents are happy to help but often have concerns that there is no formal arrangements with their children. Kohab offers a great solution" - Ben Peters, Senior Financial Planner, Diamond Blue Financial Services*
Wiping out the "What ifs"
One of the largest obstacles to co-ownership with family and friends is the fear or concern that there may be a disagreement somewhere down the line and affecting the relationship between the parties.
This is why Kohab offers a defined co-ownership agreement. Click here to download their guide as to what's in a co-ownership agreement and how it works to protect all parties.
When partnering with family and friends, it's also important to make a plan to ensure you know what will occur if situations or goals change in the future.
"The correct legal structure gives peace of mind to all co-owners. Knowing the parties have identified and dealt with particular issues with appropriate legal recourse gives co-owners the confidence they need to enter into a productive co-ownership arrangement" - David Reid, Partner at Sparke Helmore Lawyers**"
If both parties decide to co-live in the property, they also need to set some ground rules for privacy, exclusive areas, sharing of resources and other items such as dealing with maintenance and paying bills etc.
For example, if Alex, a young single professional, enters into co-ownership with his brother Daniel, he may see it as a mid-term strategy and the best way to have equity in an appreciating asset. In the future he may wish to marry and, with his wife, buy their own home; or he may simply wish to sell his share to his co-owner brother Daniel or arrange for a third party to take up the ownership opportunity.
So, just knowing why co-ownership is important is not enough. It's important to think about your needs and wants, to give you a clear vision of what the ownership structure will look like e.g. 50:50 or 60:40 or three ways 30:30:40, etc. Once you are clear on what you are looking for, you can talk with your family and friends about their wants and needs and start your journey of Owning Together from the same perspective.
In today's market of high property prices, you need to think creatively, and it's essential to have a plan for the future to give yourself the best possible chance of success when embarking on co-ownership. Where do you see the property in five years? Ten years? Is your goal to sell it, are you planning to raise a family - how do you think the value of the property will change over time?
Kohab, through their legal partner Sparke Helmore, has developed exit strategies, so that when the time comes, each party can handle the transition smoothly.
So when a situation arises, like someone wanting to sell, agreed scenarios can be put into effect, such as:
One buys the other out e.g. the children buy out their investor parent(s)
Both can sell on the open market
Find another co-owner
Both stay owning and agree on a Tenant
With preparation and understanding, co-ownership can be a winning move for both you and the family member or friend you partner with.
________________________________________________________________________
*Disclaimer: Quote provided by Diamond Blue Financial Services
**Disclaimer: Quote provided by Sparke Helmore Lawyers