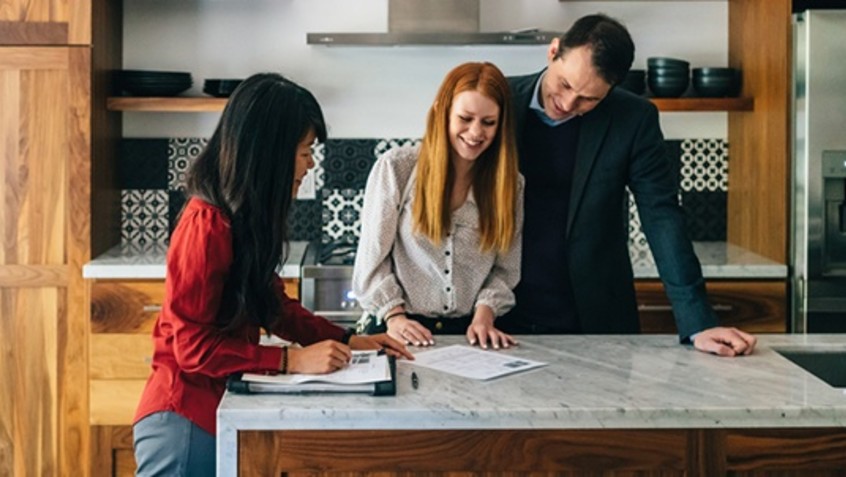 Protect your home & investment with the right insurance
Your home is your castle, and its contents are your treasure. Protecting it with the right insurance gives you peace of mind that, if you're burgled or have a fire, storm damage, or other incident, you'll be covered.
Insurance is not just a necessity when co-owning a home, it's an investment. And like all investments, careful research and selecting the right product is key – there is no such thing as a "one size fits all". So getting the right insurance cover depends on the size, location, and how you plan to use your co-owned home.
If the building itself is damaged and needs to be repaired or rebuilt, you'll need somewhere to stay in the meantime. It's a comfort to know the cost of repairs and rebuilding are covered by insurance, along with the cost of temporary accommodation. And, if your belongings are stolen or damaged, your property or contents insurance will cover those too. If someone is injured on your property, you could be liable for the cost of their medical care and any lost earnings, so it's important to make sure your policy includes liability insurance. If you're an investor, you can take out insurance that covers you for damage caused by tenants
It's no understatement that not all insurance policies are the same, so make sure you read the fine print or get advice so you know what you're covered for.
I've summarised six points for you to consider when it comes to co-owned home insurance:
People/Partners: What if your co-owner lost their job, or had a serious accident or illness and can't pay their share of the mortgage? What would you do?
Visibility: Do you know if you're covered for every eventuality? As morbid as it sounds, what happens if your co-owner or investor passed away?
Budget: What would it cost you if your home was damaged, your belongings stolen, or your tenant stopped paying? Can you afford not to insure for this?
Third parties: Will you live with someone else, and are they covered by your insurance? Are both owners listed as the insured party?
Risks: Have you assessed the real risk exposure that you face, and how this can be managed?
Mitigation: What steps are you taking to protect your home and property from the risk of damage, now and in the future?
As you can see, depending on your situation, you will need a tailored Home, Income and or Life Insurance solution, to ensure it is right for your requirement. The good news is that we can help you make sense of these complexities so you can get the insurance you need. Whatever your circumstances, we can help ensure you're making a smart home investment.
Rebecca Wilson
CEO
Austbrokers ABS
About Austbrokers:
Representing nearly 600,000 customer insurance policies, across 240 locations nationwide, Austbrokers is dedicated to safeguarding a stronger future for people, their families and their businesses. Our established insurance broking network provides advice and options to protect clients from harm, damage and financial burden. With over 30 years' experience, you can be sure you are in good hands.